---
Customer Reviews
09/06/2021
Sarah B.

United States
I recommend this product
The best scent in a candle ever!!!
I'm super sensitive to most candles and will only use ones without chemicals. These are perfect. They smell so good and you can safely burn them even with the littles in the house. My favorite!
03/06/2021
Carolyn P.

United States
I recommend this product
Pumpkin Chai Candle
Love the candle and the scent is perfect!!!
03/01/2021
Judith B.

United States
I recommend this product
Love it - the aroma is marvelous and lasts!
11/04/2020
Alyssa H.

United States
Best Candle EVER
I came across Farmhouse Candles on a trip to Oregon. Now I only buy Farmhouse Candles. The smell is so clean and fresh. I especially love their Oregon scents and their fall and Christmas scents. I've given several as Christmas gifts. Harvest and Pumpkin Chai are among my top favorites.
11/03/2020
Caroline T.

United States
I recommend this product
if you like vanilla
Great experience with this company. I love buying from small local businesses. However this particular candle was a little more vanilla than pumpkin for me. Still a nice scent, just not exactly what I was wanting.
11/03/2020
Shannon H.

United States
I recommend this product
Not a fan of Pumpkin - Adore this scent!
I purchased 7 scents and this one was amazing. I was hesitant to purchase, as I typically don't enjoy pumpkin scents, but I love the Chai. So thankful I bought this because out of all of the candles this was my favorite! Perfect for the holidays. I also loved the personal note on my order. Really made me appreciate spending my money on a local business!
10/29/2020
David M.

United States
I recommend this product
Most Amazing Candle Ever
This is the best candle I have ever smelled. It lasts forever and smells up the entire room. The spices and the vanilla are just perfect for this time of year. I love this candle
10/27/2020
Amanda W.

United States
Honeymoon memories
My hubby and I found this candle on our honeymoon last year and have been obsessed ever since! We have decided to make it a yearly thing to buy a few of these candles so we can keep the memories alive all year long
10/13/2020
Shari M.

United States
I recommend this product
Love.....
My new favorite candle...Pumpkin Chai....I loved the scent and packaging was amazing....Thank you ....I will be purchasing more....
10/08/2020
Theresa C.

United States
Candle is relaxing
Love this.......
10/08/2020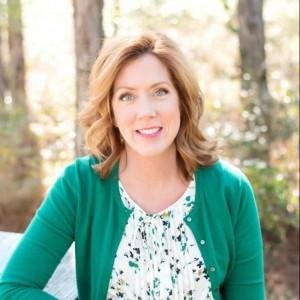 GF
Gretchen F.

United States
I recommend this product
Lovely strong scent
The apple crisp candle has a nice, strong scent. Some soy candles have a weak scent but not this brand.
07/01/2020
christi r.

United States
I recommend this product
Above and Beyond!
I've made several orders with Farmhouse candles in the past few months, and my favorite scent is the Pumpkin Chai....makes me happy every time I smell it :) There was a small mix up with my last order, but the customer service was amazing, and they sent me an extra candle. Thank you! I will be a faithful customer~
12/16/2019
Caryn D.

United States
My Favorite Candles!
These candles are wonderful! In addition to being made responsibly of materials I feel safe using in my home, they smell amazing: enough scent to delight everyone at home without the harsh undertone of other brands that can cause headaches. The candles burn wonderfully as well: evenly across the top all the way down, without wasting much of the wax that clings to the sides on other candles. Customer service is personable and as delightful as the candles themselves!
10/19/2019
karen o.

United States
wonderful
I live this scent because it is very fall and not too strong. Never get too much of it!
10/12/2019
Ashley B.

United States
Best candles!
All Farmhouse Candles are my favorite. They are the only candles I've personally used that don't give me a headache. Pumpkin Chai is the perfect smell for the fall!
Pumpkin Chai goodness
Someone bought me this candle as a gift and I was in love! I was sad to get to the end of it so I tracked down the website to order more. I was even more excited to discover that they have them in the wax melts as well! It's my absolute favorite and the very definition of what fall smells like!